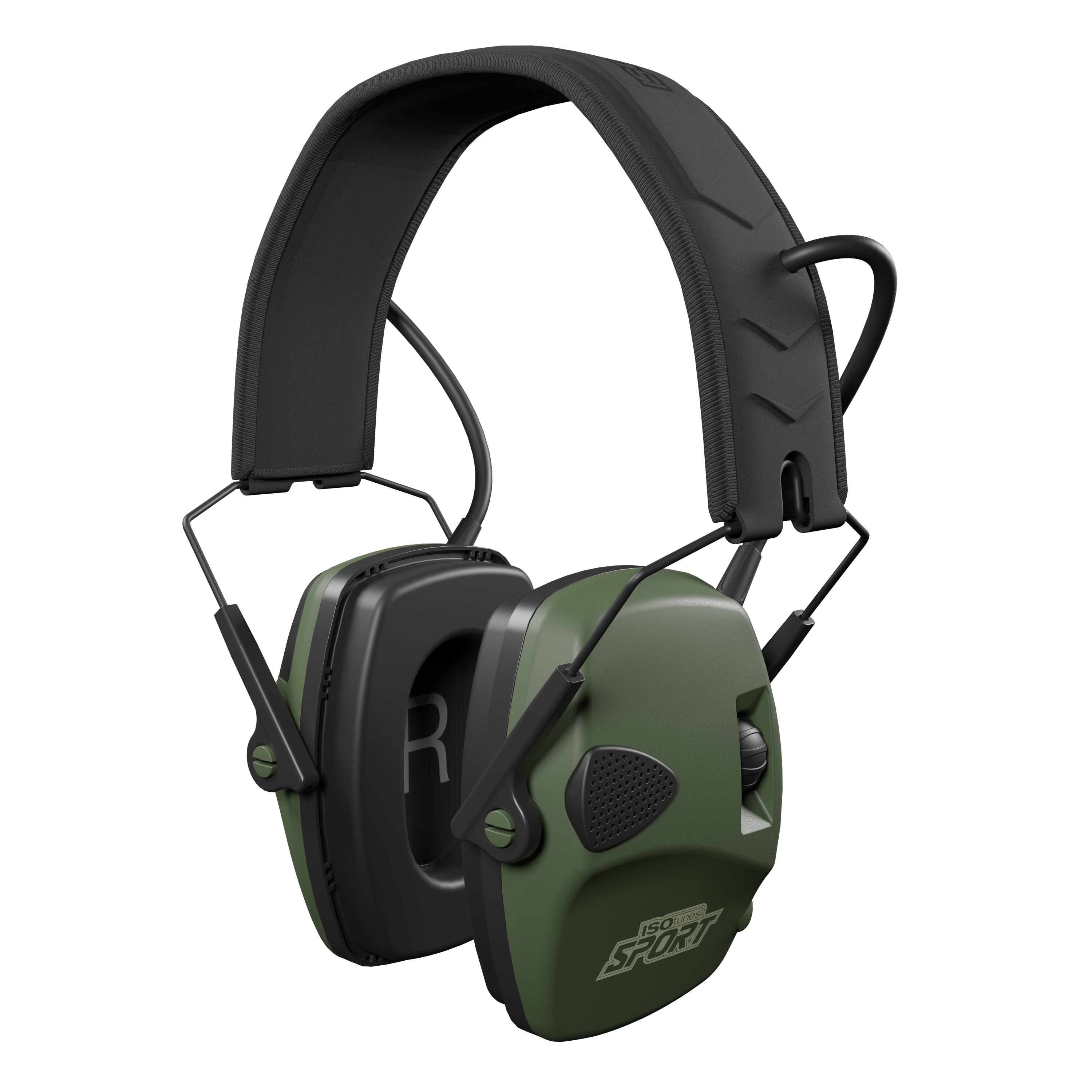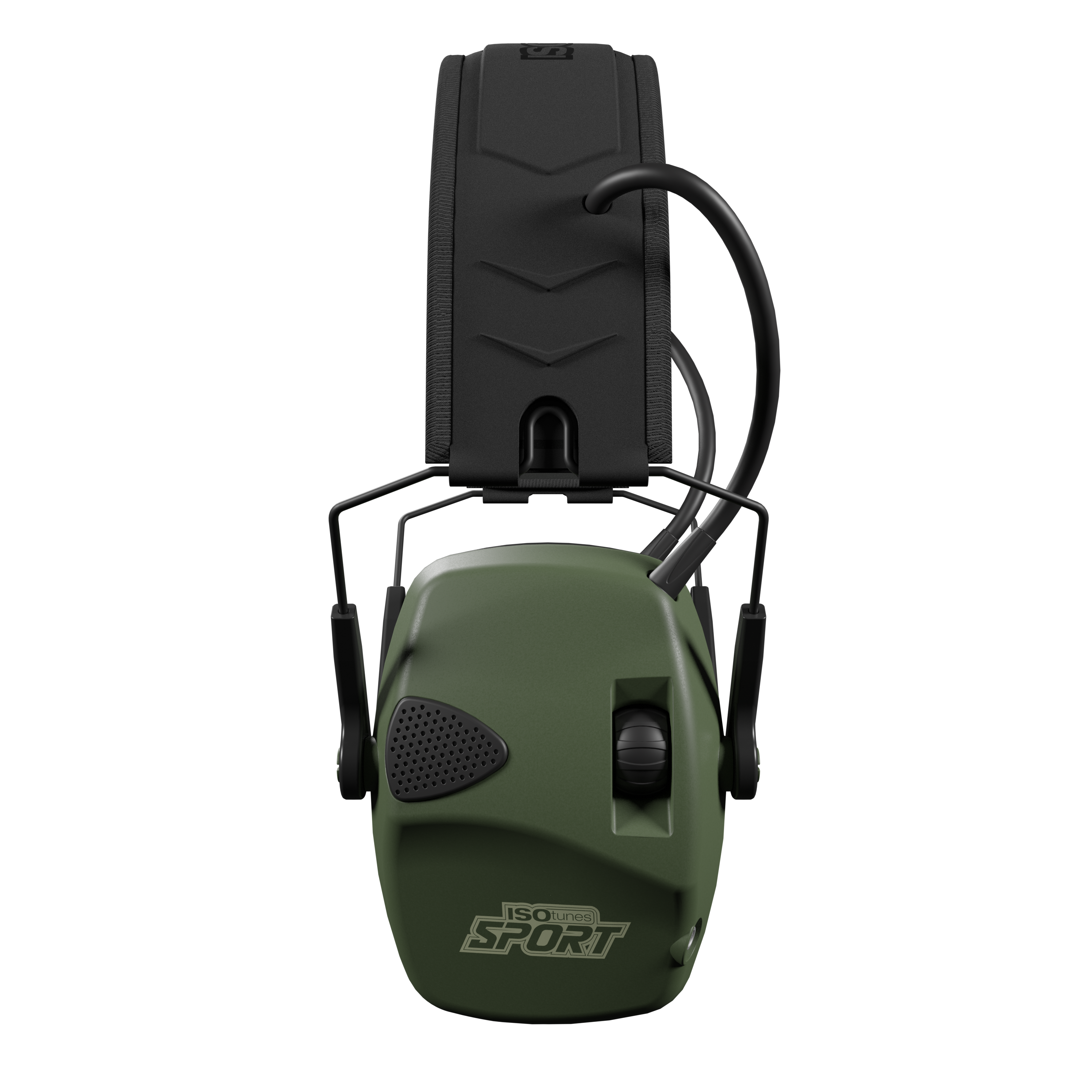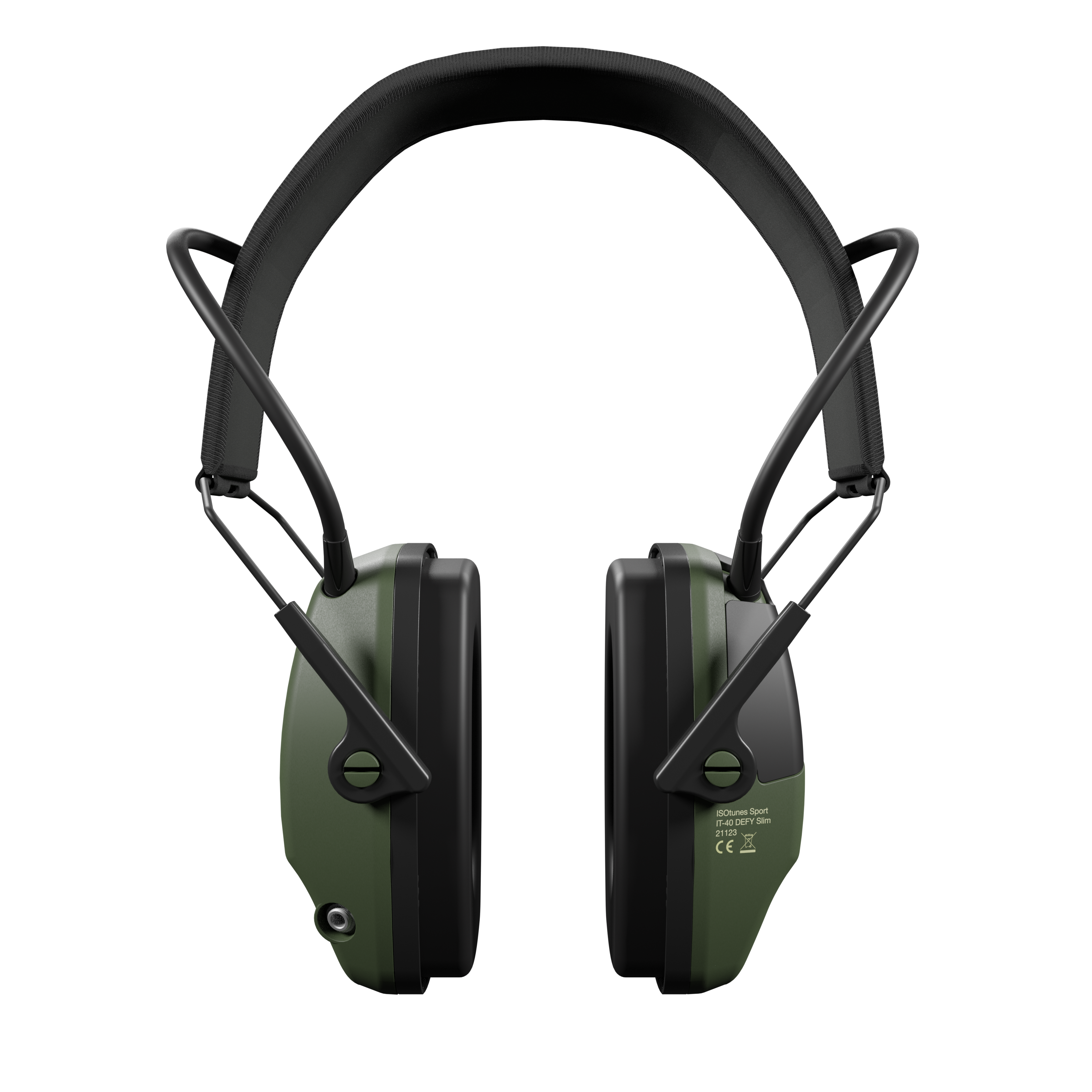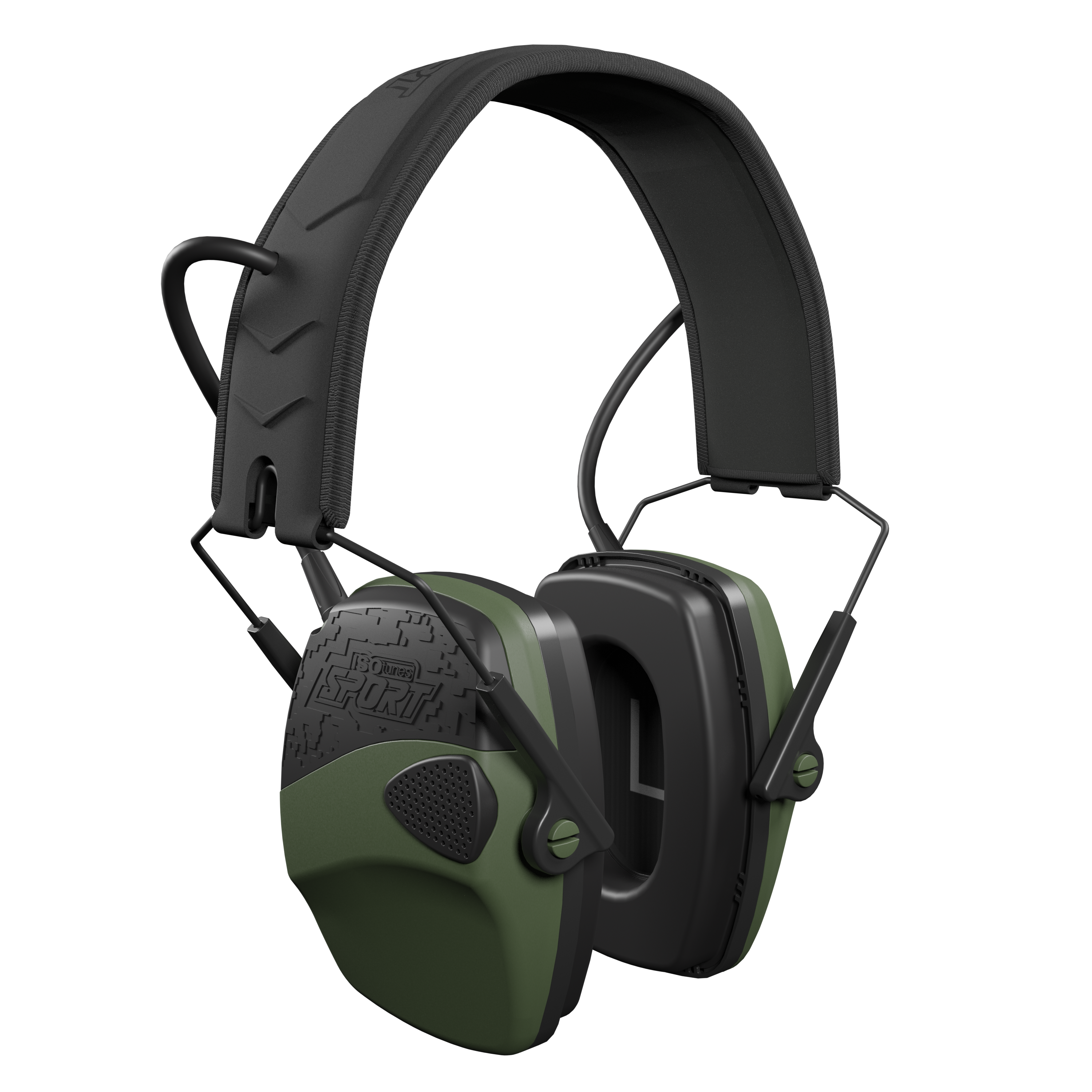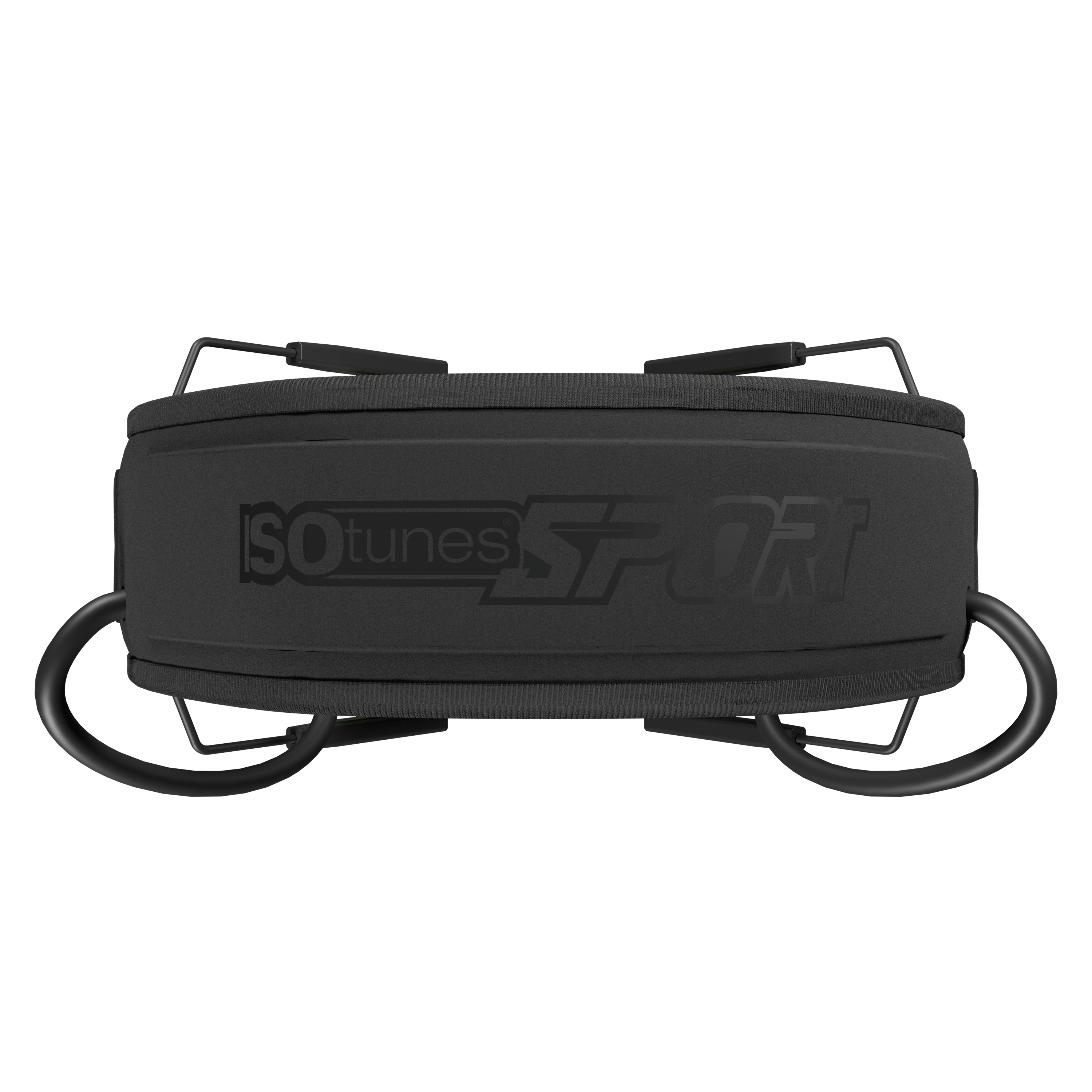 Estimated Ship Date: 12/15/2021
Estimated Ship Date: 12/15/2021
Same Great Protection. Slimmer Fit.
ISOtunes Sport DEFY Slim Basic delivers superior protection in a no-frills, ultra-slim design. Tactical Sound Control™ allows you to hear and control ambient sound volumes, all while protecting you from harmful gunshot noises. DEFY Slim Basic is the ultimate electronic earmuff for distraction-free, high-performance protection.
Please note: this product is not Bluetooth enabled and does not include a microphone for phone calls. If interested in a product with full Bluetooth functionality, see ISOtunes Sport DEFY Slim here.
Backed by:
One Year Warranty (if it's our fault we fix it, no questions asked)

30-day Money Back (you won't need this, but just in case)
Friendly, US based customer service team
PROTECT AND ENHANCE YOUR HEARING

Proprietary technology that amplifies sounds you want to hear up to 8x their natural volume, while still protecting you from harmful gunshot noises in under 2 milliseconds. Most gunshots will register between 150 - 170 decibels. At those levels hearing damage can occur quickly. Combat those dangerous noise levels and shoot safely all day long. At just 289 g, this ultra-slim muff weighs 120 g less than other leading earmuffs. Enjoy all day performance and comfort, while aligning your sights with ease.
• Tactical Sound Control™ Technology enhances your hearing by 8x while protecting you from high-impact noises in under 2 milliseconds.
• Ultra-Slim Profile
• 20 NRR tested and approved to ANSI s3. 19-1974.
• Lightweight Design at just 289 grams.
• Up to 300 Hr Battery Life with 2 AAA batteries.
• SafeMax™ Technology limits volume output to 85dB for all-day, damage-free listening.
• IPX4 Durability for sweat, water, and dust resistant protection.
ISOtunes Sport DEFY Slim Basic comes with 2 AAA batteries and an auxiliary cable.
2021 Holiday Shipping Notice
USPS is reporting 30% slower delivery times in addition to a temporary price increase during peak holiday season. While we are also frustrated by these delays, they are ultimately outside of our control. If your order status hasn't changed in 2 or more business days, we recommend contacting USPS directly via web form, or by calling your local post office. Learn more.
Warranty: All ISOtunes® Sport products come with a 1-year warranty against defects in material and workmanship. The warranty does not cover damage by misuse, abuse or unauthorized modifications. We will provide a free exchange for customers who experience defective products within 12 months of purchase.*
Guarantee: Your satisfaction is guaranteed with a 30-day money back promise. If you are not completely satisfied with your product, please contact us within 30 days of purchase and we will prove a full refund*.
*Apparel & Merchandise items are excluded from warranty & money back guarantee.
---